Action and Results you can count on!
Accomplished Leader known for driving action and results
Focus Forward will take you to heights you never thought possible, by providing transparent and inspirational counsel that drives action and success.  Utilizing a collaborative holistic approach together we will build a solid blueprint that transforms organizational and fundraising performance capitalizing on your differential advantage for a financially solid and strong future.
Services are tailored to meet needs ranging from fundraising, organizational assessments, campaign planning and talent development that energizes the team to take action and achieve results.   
Don't delay take action today!
Strategic thinking, planning and action will ensure that an organizations investment of time and money yields commensurate value. Visual dashboards will be created so the board, staff and leadership can quickly assess and adjust strategies in real-time.
Intelligence Scan and Campaign Counsel
Focus Forward's campaign counsel and intelligence scanning is unique. Whether you are looking for market intelligence or thinking about a campaign. Focus Forward equips you with tools and stays as your guide on the side for one year after a service or project is complete so future counsel is no longer needed.,
Data Analysis and Interpretation
Do you know your Non Profit Vital Signs? Being data informed will guide strategic thinking and action. Together we will explore key metrics to monitor and analyze that guides growth and provides sound and strong financial health.
"Change is inevitable. Growth is intentional."
— Glenda Cloud
Why choose Focus Forward?
In this rapid response world in which we all live you deserve confidence that you're investing with a company whose mission is aligned with yours.
You deserve to keep more of your organization's investment focused on your mission. You deserve personal service from a partner whose core purpose is to help you succeed.
Together we will challenge the status quo to achieve extraordinary outcomes.
Utilizing a collaborative process together we will create plans that drive performance, philanthropy and action.
You deserve Focus Forward.
Transparent Counsel
Forward Thinking
Challenge the Status Quo
Flexible and Reasonable Pricing which includes staying as your guide on the side for one year after service is complete.
Actionable Results
Client Centric
Responsive
Ala-cart or bundled services
Don't know where or how to begin? Looking for affordable focused counsel that inspires forward thinking and results?

Request a Complimentary Assessment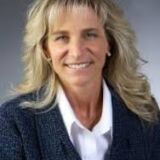 Kristin Woodward-Vaassen
Two by Two Character Development
CEO and Director Founder
"Energetic. Analytical. Developer.  These are the words that describe Wendy Knight!  Wendy has truly empowered our nonprofit, Two by Two Character Development to thrive by focusing on our strategic goals with key performance indicators.  She is a "must have" for nonprofits who want to move forward with deepening their mission to create an even greater impact!"


Kelley Deutmeyer
ECIA
Executive Director
"I have worked with Wendy for over twenty years!  She is articulate, enthusiastic, honest, caring, and a LEADER!  We worked at Clarke University together and from the moment I met Wendy, I knew she had her act together!  She developed and provided leadership for the Clarke LEAD Center working with local businesses in developing educational programs to meet the demands of local businesses.  I have also worked with Wendy in her various leadership roles at NICC developing programs and curriculum to meet the needs of businesses and in working with the NICC Board and Leadership Team to develop and implement plans to meet the goals of the College.  Wendy is a doer not just a dreamer.  She would be an asset to any organization or business!  I look forward to the success she will have with her new endeavor…Focus Forward!"

Subscribe

to Focus Forward Tips
Receive weekly tips on how to provide action and growth within your organization.